Americans celebrate Halloween on October 31 every year. On this day, many adults and children celebrate the traditions of Halloween by dressing in costumes and telling tales of witches and ghosts.
Pumpkins are carved into glowering jack-o'-lanterns. Children parade from house to house, knocking on doors and calling out "Trick or treat!" hoping to have their bags filled with candy. It can be a night of fun for those who participate. Today, many people celebrate Halloween at masquerade parties. Sometimes, those who are at the party vote for the best costume.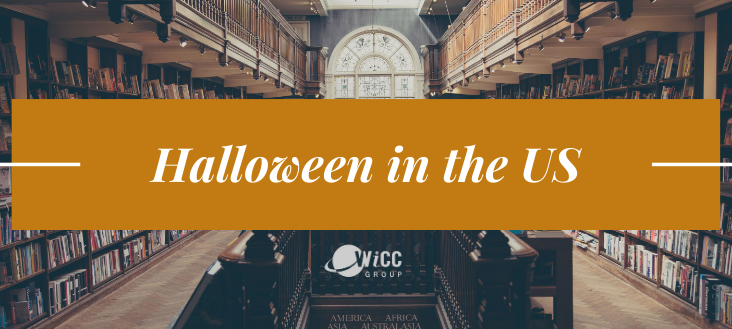 Symbol
There are various symbols associated with Halloween. These include the spooks, ghosts and walking skeletons that represent the contact between the spiritual and physical world and between the living and the dead. Human figures that are often represented on Halloween are witches and wizards, who are seen to have the power to contact the spirit world. Bats, black cats, and spiders are often connected with this holiday. These animals are associated with the night and darkness and often accompany witches and wizards.
There is also a range of objects associated with Halloween. These include blood, fire, gravestones, pumpkins, bones, and skulls. They all have connections with death, the spirit world or protecting property from evil spirits.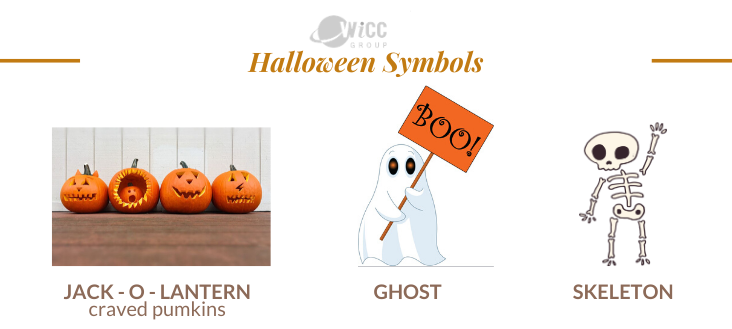 Trick-or-treat
Trick-or-treating is a customary celebration for children on Halloween. Children go in costume from house to house, asking for treats such as candy or sometimes money, with the question, "Trick or treat?" The word "trick" implies a "threat" to perform mischief on the homeowners or their property if no treat is given. Trick-or-treating does not seem to have become a widespread practice until the 1930s, with the first US appearances of the term in 1934, and the first use in a national publication occurring in 1939.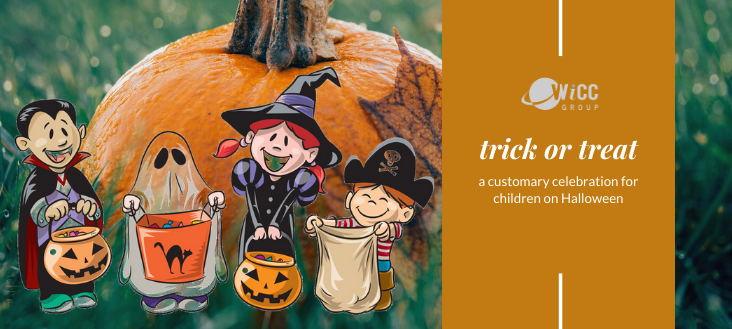 Costumes
Halloween costumes are traditionally modeled after supernatural figures such as vampires, monsters, ghosts, skeletons, witches, and devils. Over time, the costume selection extended to include popular characters from fiction, celebrities, and generic archetypes such as ninjas and princesses.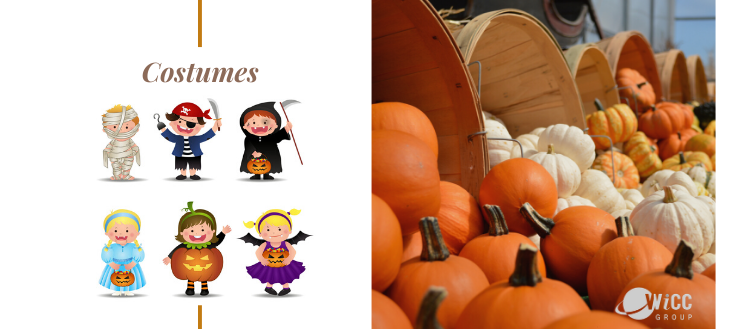 Haunted Attractions
Haunted attractions are entertainment venues designed to thrill and scare patrons. Most attractions are seasonal Halloween businesses that may include haunted houses, corn mazes, and hayrides, and the level of sophistication of the effects has risen as the industry has grown.
In the late 1980s and early 1990s, theme parks entered the business seriously. Six Flags Fright Fest began in 1986 and Universal Studios Florida began Horror Nights in 1991. Knott's Scary Farm experienced a surge in attendance in the 1990s as a result of America's obsession with Halloween as a cultural event.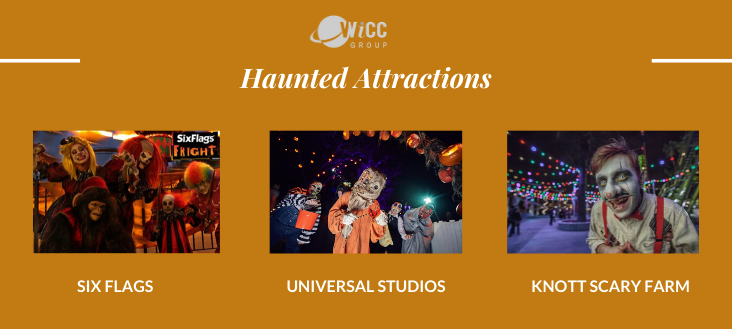 Have you ever been to a Halloween party? What costume will you be wearing this year?