The story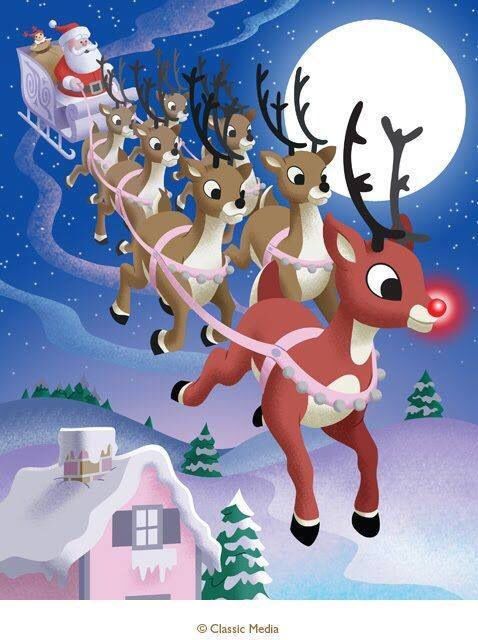 Rudolph is usually depicted as the ninth and youngest of Santa Claus's reindeer, using his luminous red nose to lead the reindeer team and guide Santa's sleigh on Christmas Eve. The story chronicles the experiences of Rudolph, a youthful reindeer buck (male) who possesses an unusual luminous red nose. Mocked and excluded by his peers because of this trait, Rudolph proves himself one Christmas Eve with poor visibility due to inclement weather after Santa Clause catches sight of Rudolph's nose and asks Rudolph to lead his sleigh for the evening. Rudolph agrees and is finally favored by his fellow reindeer for his heroism and accomplishment.
The Book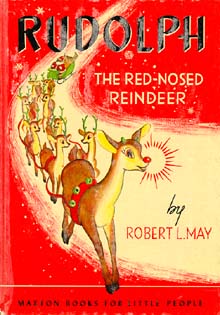 Rudolph the Red-Nosed Reindeer is a fictional reindeer created by Robert Lewis May. Rudolph first appeared in a 1939 booklet written by Robert L. May and published by Montgomery Ward, the department store. The story is owned by The Rudolph Company, LP and has been adapted and shaped in numerous forms including a popular song by Johnny Marks, the iconic 1964 stop-motion animated television special and its two sequels from Rankin/Bass Productions, as well as the 1998 traditional animated feature film and a 2001 CGI sequel from GoodTimes Entertainment.
The Song
May's brother-in-law, Johnny Marks, adapted the story of Rudolph into a song. Gene Autry's recording of the song hit No. 1 on the Billboard pop singles chart the week of Christmas 1949. Autry's recording sold 2.5 million copies the first year, eventually selling a total of 25 million, and it remained the second best-selling record of all time until the 1980s.
It also went on to become one of the best-selling songs of all time (second only to "White Christmas"). A TV special about Rudolph narrated by Burl Ives was produced in 1964 and remains a popular perennial holiday favorite today.